About
Winning the Game of Life:
YES! We Did  It!
(TOP NUMBER

1

of

ALL

Podcasts in New and Noteworthy- iTunes)!

+
#1 Podcast

on iTunes

New and Noteworthy

(in TEN, YES

10

Categories,

Business

,

Education

, Religion,

Technology

,

Self-Help, Career, Podcasting, Religion & Spirituality

,

Society & Culture

  and

Health

)
(Got feature

on FRONT Page of iTunes

– News and Noteworthy) (

TOP NUMBER 1 of ALL Podcasts

in New and Noteworthy)!
"Make a Difference! One Life, One Opportunity!"- Shawn Chhabra
About The Podcast:
#1 Podcast on iTunes

New and Noteworthy

(in

TOP FIVE Categories

,

Business

,

Education, Technology

, Society & Culture

 

and

Health

)
***Inspiring Interviews*** Twice A Week
Shawn Chhabra interviews Bob Burg, Neil Patel, John Lee Dumas, David Allen, Michelle Gielan, Frederique Murphy, Shep Hyken, Kate Erickson, Kavit Haria, and many more. Get Inspiration Similar to Mixergy, Entrepreneur on Fire, and Growth Everywhere
Podcast for

– Entrepreneurs, Wantrepreneurs, Intrapreneurials, Intrepreneurial & Startups

We share the triumphs, struggles, failures and success stories from the true life experiences of our wonderful guests. The goal is to present the knowledge and process to you, so that you can use some of this information to add to your own tool box and succeed more in all phases of your life, including career, business, relationship, health and wealth.

Entrepreneurs, Wantrepreneurs, Intrapreneurial, Startups, people who are in the launch phase and in between these situations will be sharing their vision, goals, focus, plans and obstacles.

Succeeding in Business, Family Life and more… Body, Money, Mind and Business… Body, Health and Wealth related Inspiring Interviews
Host: Sudershan (Shawn) Chhabra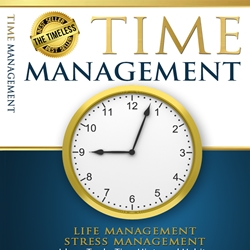 http://www.linkedin.com/in/shawnchhabrausa
Author, Podcaster, Entrepreneur, Educator, Book Coach and Business Guru
We help business owners start their own Podcast as well as get them interviewed for aded credibility! 
We help non-writers get published for credibility!
We Promote Successful Business Owners as Authority in Their Industry!
We can promote YOU and get you cited in the major media outlets.
Once we get you cited on the several major media networks, you are then able to use "As Seen On" and the logos of those networks on all of your marketing materials.  This gives you added authority in your niche or field of expertise.  Potential customers as well as a few other media networks will now view YOU as the AUTHORITY to go to.  Can you see the value that can add to your bottom line!
PROOF OF AUTHORITY BENEFITS:  I was cited on major media networks and then I got a BOOK DEAL to get published with BRIAN TRACY.
You know most authors struggle to write a book and get it to become a #1 best seller on Amazon.
We Solve This.
I do this by outsourcing the whole process at reasonable cost to make it inevitable that you end up a best seller at Amazon.
If you do not have a book written yet, we can help you write your book, promote it so that the book becomes a bestseller. Then we can promote you as bestselling author and we can also get you cited on major media networks like, ABC, FOX, NBC, CBS and more. We guarantee that you will be cited on at least 4 major media networks and then you will be able to promote yourself as an authority in your industry.
Who is this for? Authors, Speakers, Attorneys, CPAs,  Business Coaches, Nutritionists,  Health Coaches, Photographers, real estate agents/brokers, Chiropractors, Doctors, Natural Therapists, Yoga Teachers, Dance Teachers, Dentists, Small Business Owners, Contractors can all benefit from this added authority
Google+
https://www.linkedin.com/pulse/get-published-noticed-major-benefits-publishing-shawn-chhabra-phd?